11th Annual One Leaf Top 100 CHINESE RESTAURANTS

Reporter Zhu Lei / New York Coverage
February 18, 2015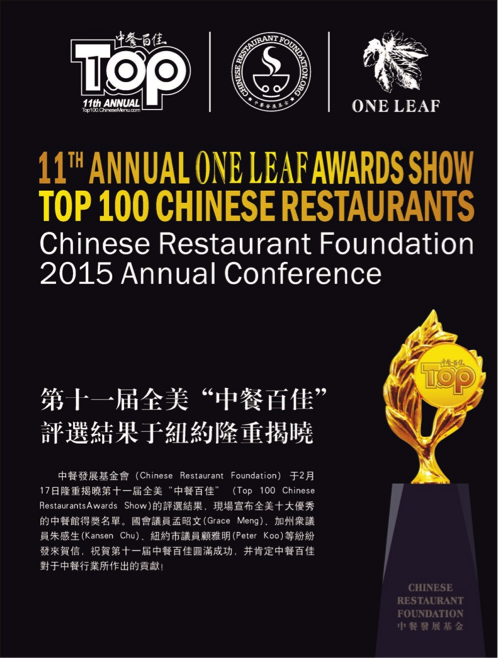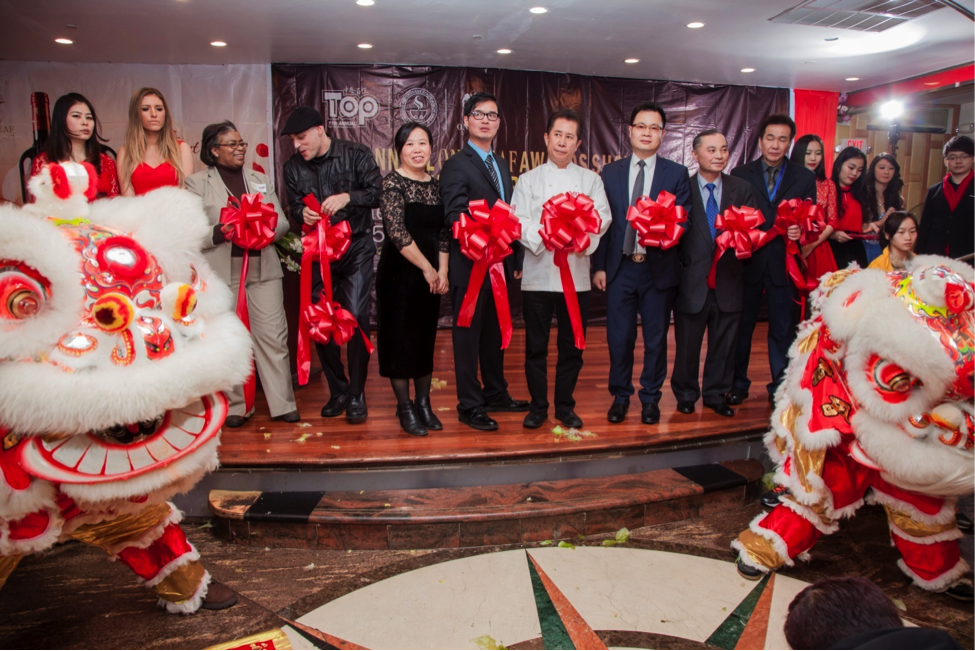 11th ONE LEAF Top 100 Opening Ceremony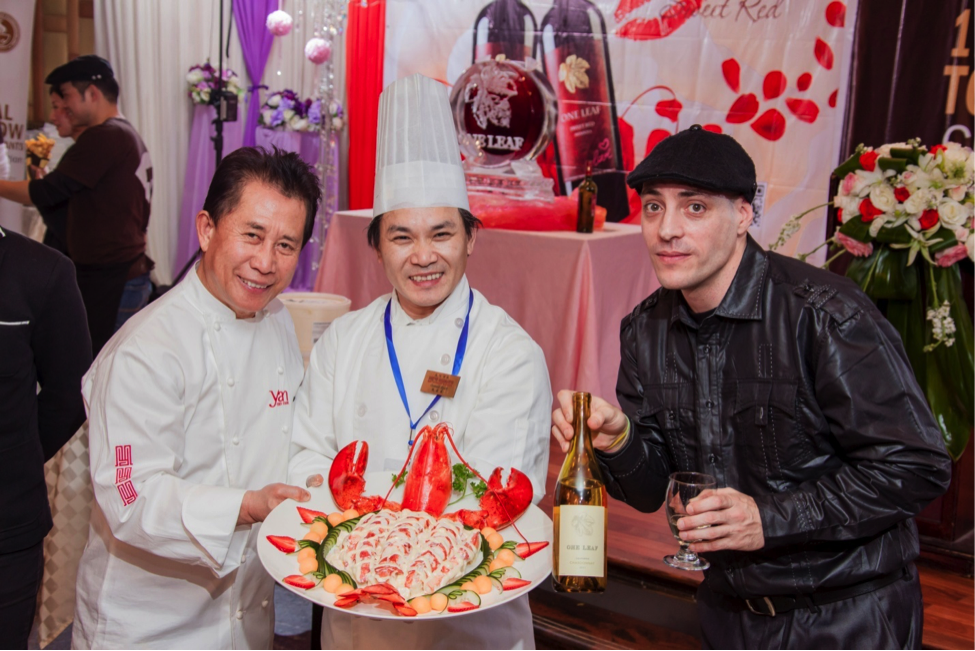 Culinary Show by Chef Martin Yan and Pablo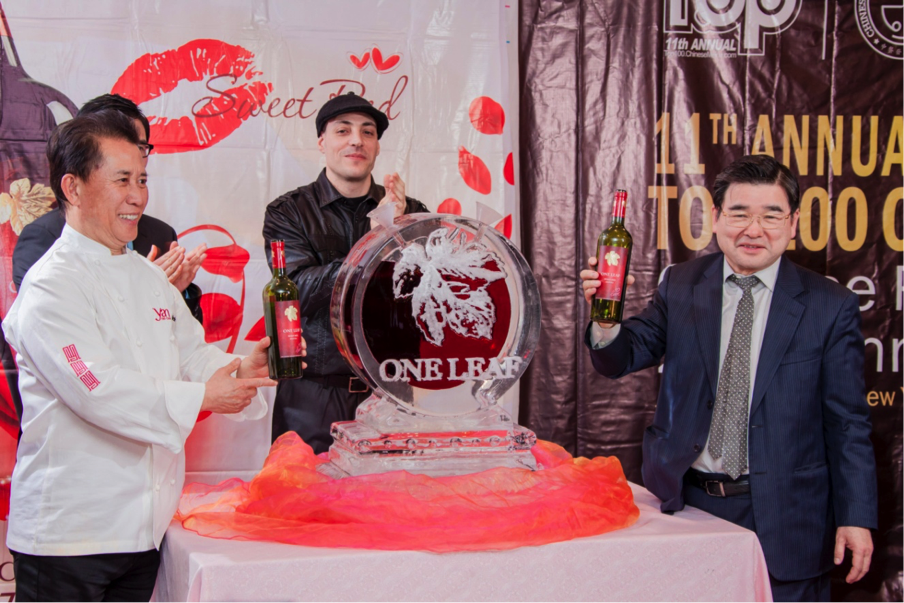 Chef Martin Yan, Pablo, Councilman Peter Koo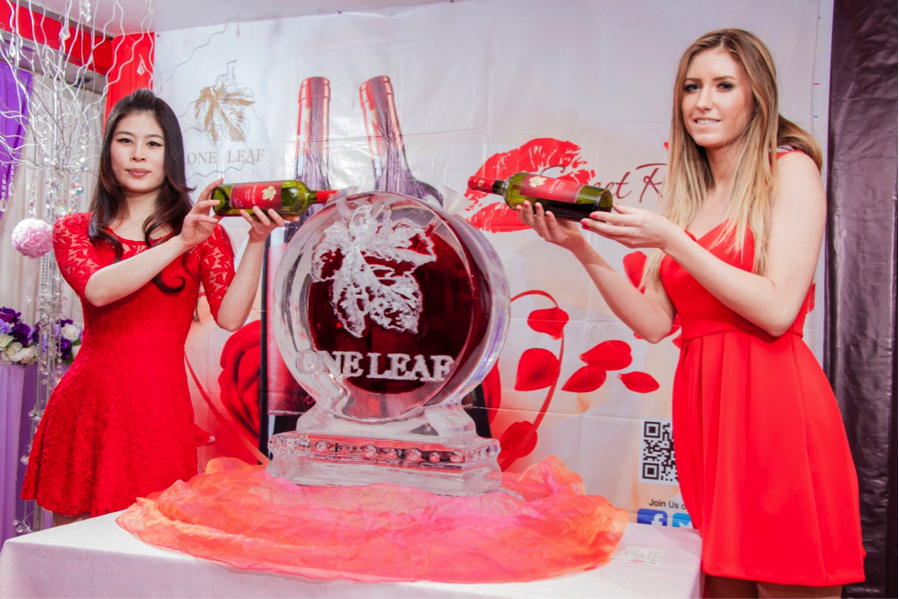 ONE LEAF Wine Ambassadors
11th ONE LEAF "Top 100" (Top 100 Chinese Restaurants Awards) awards ceremony on Feb. 17th, 2015.  was held in Flushing.  More than 20 states Chinese restaurants owners gathered to join the festivities, to better promote the development of Chinese food.
After One Leaf "Top 100"awards, our guests watched the live cooking show such as ice carving. Chinese Restaurant Foundation president, famous cooking TV Show host Martin Yan gave us a wonderful cooking performance about Chinese food and California wine. In the later thematic lecture, it concerned how to deal with tax inspection in the restaurant, the restaurant ordering system, the new Chinese restaurant management model, California wine and food matching,etc.
This event aimed at selecting the best Chinese restaurants worldwide, showing the world's mainstream society the best Chinese food style, carrying forward the Chinese food's achievements in the international arena, and enhancing the overall image of Chinese restaurants. The competition selected and praised the best Chinese restaurants through online evaluation, media recommendation, anonymous tasting, public voting, past honors and the judges vote, etc.,
This year, there were 20 restaurants in New York got "Top 100" title, including……….in Queens.
Martin Yan awarded winning restaurants in the dinner. As a celebrity chef, food consultant, cooking instructor and prolific writer, Martin Yan has already recorded more than 3,000 TV cooking shows and had 30 published food books.