Our Story
"Le Vigne" comes from Italian, and means, "The Vineyard". With his Italian heritage, winery owner Walter Filippini takes tradition and old world processes very much to heart. Bearing this in mind, the most influential part of any wine is the vineyard. The vineyard is where the vines are rooted and where the grapes develop and ripen until harvest. For close to 100 days, the grapes are in the vineyard, developing the story that they will tell, through the wine that is made.
The grapes grown on the estate were highly regarded by local producers and always in demand. Recognizing the quality, the family began making wine with grapes from the property beginning in 1989. Then they built a state of the art winery in 1995 and developed additional vineyards in 1998.  They expanded the wineries varieties to include: Merlot, Syrah, Sangiovese and Cabernet Franc in addition to the original plantings of Cabernet Sauvignon and Chardonnay. 2007 saw the planting of a complementary diversification, when 5 acres of Arbiquina olives were planted on the estate; additionally small blocks of Zinfandel, Grenache, Petite Sirah, Malbec and Tannat were planted.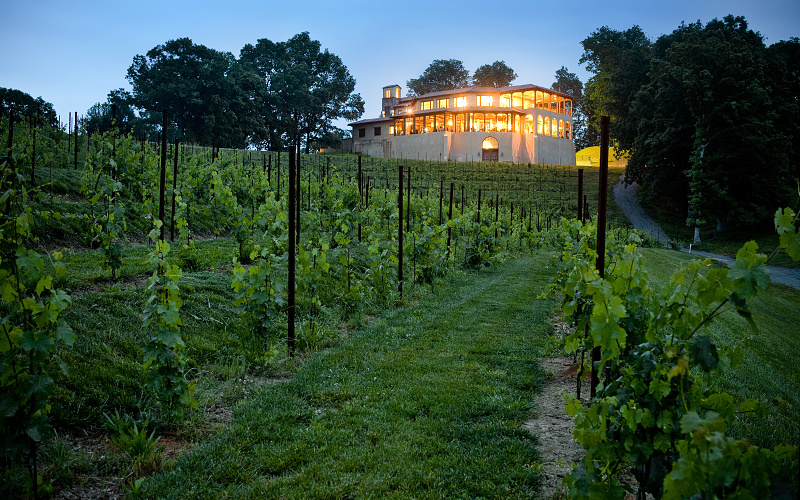 At Le Vigne Winery our goal is to create unique and outstanding wines that portray characteristics of the vineyard and vintage that produced them.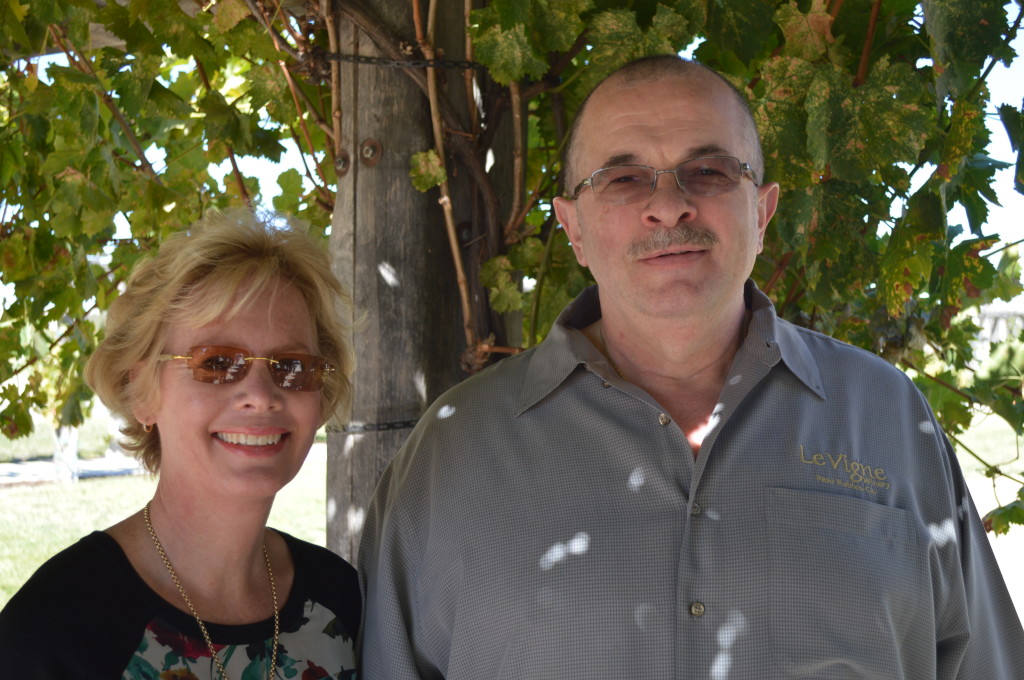 History
The Filippini family history in the Paso Robles area began in the early 1960's when winery owner, Sylvia Filippini's family purchased the property where Le Vigne winery now stands. Hay and cattle were the main commodities until 1982, when the first grapevines were planted. That time was the catalyst for what evolved into the current Paso Robles wine region. Early on, Chardonnay and Cabernet Sauvignon were planted to supplement the growing demand of other wine growing regions like Napa and Sonoma. As the vines matured, growers and winemakers began to see real potential for the area with its unique soils, climate and costal influence.
 Brand