History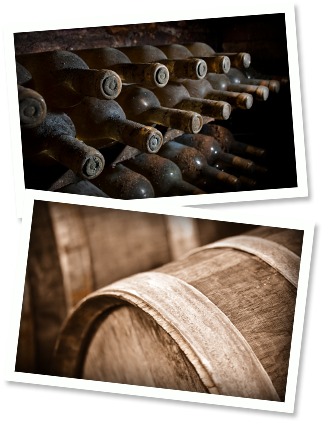 RPB S.A. is one of the three main producers of wine for mass consumption in Argentina. It was founded in 1959 by Rufino Pablo Baggio in the city of Gualeguaychu, province of Entre Rios. The different types of wines are elaborated in wineries located in the province of Mendoza. For more than 50 years, the activities of the founding family have been centered in the production of wines. Wines marked its origin and its history, a real family passion that has been passed on to the current generation. Not only has this generation diversified the portfolio of the marketed products, but also keeps devoting equal effort and dedication to make the task of wine production a reason for pride and joy.
Vineyard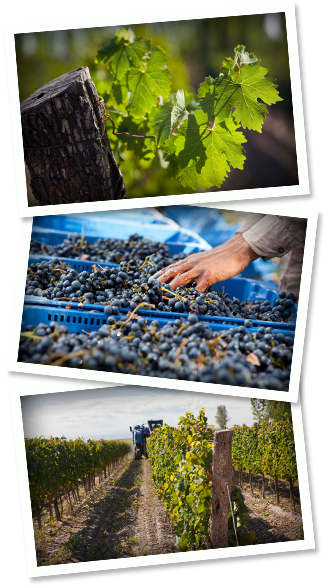 The grapes for the varieties Torrontes Riojano, Syrah, Malbec, Cabernet Sauvignon, Sauvignon Blanc and Chardonnay are obtained from our vineyards located in the District of Fray Luis Beltrand, Department of Maipu.
This zone is situated in the high region of Rio Mendoza, known in the province as the 1st grape growing region, and located at 650 Mt above sea level in the east plain of Mendoza with an average slope of 0.05%. The ecologic features of the region allow the growing of grapes with distinctive floral and fruity notes. Its soil is shallow and clay loam. The irrigation system is superficial in the older vineyards; while drip irrigation and the latest technology regarding agronomic management practices have been incorporated in the new grape plantations.
Another plantation, where grapes for the varieties Sauvignon Blanc and Cabernet Sauvignon are grown, is located in the District of Eugenio Bustos, Department of San Carlos, which forms the oasis of Rio Tunuyan Superior together with the departments of Tupungato and Tunuyan, also known as Valle de Uco. This plantation is situated at 1 010 Mt above sea level, in the zone where grapes for "High Altitude Wines" are grown. This zone features a wide thermal amplitude and high solar radiation enhancing a fine sugar and acid balance, a correct pH and high polyphenol content. Its soil is clay loam and its depth is variably limited due to the presence of calcareous cement. A drip irrigation system supplied by underground water is used.
QUALITY: A WAY TO UNDERSTAND WINES
RPB S.A. was awarded the ISO 9001:2000 quality management certification, the most critical process of its management since 2002. Security and care in every industrial process, from the provision of supplies and raw materials to the dispatch of finished products, as well as the capacity and specialization of those operating them and the implementation of advanced engineering, guarantee the highest quality standards in all our products and services.
Brand